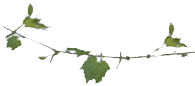 All available Friar Folk
are shown in this
Slideshow:
(Please wait for page to load)

Hover to pause
&
Click to order item
or
Stop hovering to
continue the show

Refresh the page if the
slideshow is erratic.

Note: This slideshow only works in IE.

About Friar Folk

FF-1345
Pictured below is every Friar Folk ever introduced by Maureen.
Hover over the Friars to see the item number.
The newest Friars.

7 more Friars:
Christmas Friar Folk
Retired Friar Folks