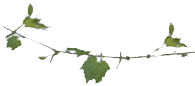 As told by Maureen
Petunia Belle loves embellishment ‑ embellishment of any kind. Sometimes she embellishes fabrics, and other times it's words and stories. For instance, one day she stopped by while I was weeding the hosta near my studio door. Together we surveyed the new blooms on the Veronica and Salvia, and moaned over the unsightly holes in the Hosta leaves. She proceeded to tell me that just the night before she had been outraged at seeing a voracious, noxious slug slither towards the hosta where it had begun to gnaw grotesque holes in the succulent leaves. She hadn't interfered because he was slimy. But wasn't he an ignoramus?
Of course I agreed with her. And I smiled with appreciation as I thought of how she filled up all of her experiences with the feelings and colors and moods which gave them texture and depth. Perhaps it is this same ability to wrap her experiences in layers of meaning that allows Petunia Belle to create her stunningly embellished pillows, boxes, scarves and jackets.
One of my favorite possessions is a box over which she has embroidered a spray of Lily Of The Valley tucked among blue Grape Hycacinth, with yellow daffodils in the background and green fern towering over it all. A brown speckled frog peeks out from under a leaf. Tucked inside the box is an exquisitely detailed silk ribbon brooch over which a blue Morning Glory gleefully meanders.
I have never counted the tiny stitches, but I know that it must have taken her many, many hours and numerous changes of colored threads to capture this romantic vision of peace and loveliness. I delight in the thought that what helped to sustain her through those hours of concentrated solitude were the noisy, fleeting, extravagant words with which she filled her mind.

© 1995, 2006 by Maureen Carlson
All designs and stories by Maureen may not be reproduced in any way without expressed written permission.