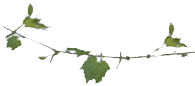 As told by Maureen

One summer morning I opened my front door to find, propped amongst the geraniums, a tiny white envelope. The elegantwriting on the front said: To Maureen Carlson - Dollmaker and Sculptor for the Pippsywoggins.

Maureen Carlson being me, I opened it immediately, reluctantly breaking the delicate wax seal as I did so. I could hardly wait to see what adventure the Pippsywoggins were planning! (For of course, I knew by the size of the envelope that it must be a message from a Pip.)

The message inside read:

Believing that play strengthens the heart
And that good conversation is food for the soul
And that creativity cannot flourish where
laughter does not dwell,

We, Mollie Suzanne and Gwendolyn Beth,
Invite you to join us at our weekly
TOO-UP-TIGHT-TO-TWINKLE TEA.

Tuesdays at 2:00 PM
Under the Ancient Apple Tree

No fees required.
No results guaranteed.
No scores kept.

Purpose?
To keep each of the participants
TUNED and TWINKLING
LIKE
THE STARS
THAT YOU ARE.

Bring something scrumptious and a story for sharing.
No story? Then just tell us about yourself.
(Another way to define story.)
Too busy to come? Think again.
Perhaps you are too busy NOT to come

I read the invitation again, and smiled as I thought of Mollie Suzanne and Gwendolyn Beth. I hadn't seen them in a long time. All three of us were dollmakers, and, as our businesses had grown, so had the hours required to get everything done.

My work was going well, but I had noticed lately that my eyes were less alive, and my thoughts less sharp. Maybe I did need a good dose of Too-Up-Tight-To-Twinkle tea. Yes, I would be there. Would you like to come, too?

© 1997, 2006 by Maureen Carlson
All designs and stories by Maureen may not be reproduced in any way without expressed written permission.