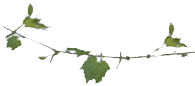 Meditation Stepping Stones Order List
Special stones
Kid's Stones
Message Stones
Hobo Stones
Zodiac Stones
Animal Stones
Flower Stones
Expression Stones
Gift Certificate
Download and print brochure. (pdf file- 1.8 mb)
Please email me with your order, questions, and comments.
Hello Garden Enthusiasts,

There are numerous meditation symbols that can be used for a garden meditation path. The following are stones that I chose and made for our meditation garden path at Maureen's in Jordan, MN. It has been suggested to add simpler, ordinary stepping stones between these more artistic stones. Then you can walk a longer path. Good idea! We have the leaf stones between ours.
Choose from the ones listed or request a special meditation stone made especially for you.

Special Requests

I can work with a drawing or computer graphic display in

Any size, any shape, any font, any graphics.

Of course, there are certain limitations when working in concrete, but just email me with your request and I will work with you to come up with a great looking stone in concrete or a plaque in CreaStone. I charge an additional $20 to lay out the graphics, and $20.00 to pour a new rubber mold. Then freight and handling is added on.

Thank you,
Dan Carlson
Note: Click on each stone for an enlarged view.
All these stones may be ordered in the 12" smaller hexigon size. A lower case "s" will follow the item number.
stone-63 $50.00 Special
meditation stone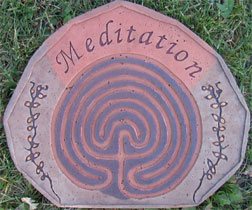 Chakra $120.00 with wooden stand for upright display. 15" dia. stone
stone-43 $25.00
Eye of God- Watches over all things.

stone-45 $25.00
The walk(cycle of life)

stone-46a $25.00
"Om" Mantra- meditation- symbolizes deep realities

stone-47 $25.00
Fish, Christian identification


stone-49 $25.00
Infinity- Balance of forces

stone-51 $25.00
Solar cross, earth


stone-53 $25.00
Healer's hand


stone-55$25.00
Hexagram- Star of David, protection

stone-57 $25.00
Yin Yang- Unity of opposites

stone-59 $25.00
Alpha Omega- God is the beginning and end.

Visits: