Class # mc111315
Storytelling, Imagination and Creativity:
A 3-Day
Mindfulness Retreat

with Maureen Carlson
To Register:

or scroll to bottom of page ↓

Date:
Friday, November 13, 7:00 PM, through Sunday November 15, 3:00 PM.
Time:
Begins at 7:00 PM on Friday and continues until 3:00 PM on Sunday, with evening studio time on Saturday.

Where:
Maureen Carlson's Center for Creative Arts
in Jordan, MN USA

Dorm: Info here and on registration form
Class Fee: $150

Materials Fee: $10.00 for a Class Discovery Kit (includes paper, markers, colored pencils, paints, accessories, fibers, glue, clay bits of this and that)


Experience Level: All levels
Format: Weekend Class, including 2 hours on Friday evening
Class Minimum: 2
Class Maximum: 8
Storytelling, Imagination and Creativity:
A
3
-Day
Mindfulness Retreat

Instructor: Maureen Carlson

Class Description:
Stories are how we experience and remember our lives. Stories are also one of the ways in which we experience - and understand - the Sacred dimension of being alive. Stories are how we give shape to things.

Sometimes, though, it takes awhile to get comfortable with stories, to get underneath the words of the story to the heart of the matter where the deeper emotions lie, where truth sometimes hides out, where Spirit dwells. In this experiential workshop we'll learn about, and practice, various imaginative and creative ways of sharing, and listening to, our Sacred Stories.
But what does any of this have to do with Mindfulness? To answer that, we'll first look at one definition. (We'll look at a few others in class. ).
Reading from the Psychology Today website:
What is Mindfulness?
Mindfulness is a state of active, open attention on the present. When you're mindful, you observe your thoughts and feelings from a distance, without judging them good or bad. Instead of letting your life pass you by, mindfulness means living in the moment and awakening to experience.
*************************
In this class we'll practice mindfulness in the sense of being present, without judgment, as fully as we can, to the moment, to the experience of remembering and telling and hearing and feeling our stories.
The retreat will be in three parts, beginning with a Friday night Storyclay Telling event where retreat facilitator Maureen Carlson will invite everyone to take part in a fun and fast-paced group storytelling experience. This light-hearted and playful evening will close with sharing circles and a pen and paper doodlethon.
Saturday activities will be all about using various creative tools, including words, songs, sharing circles, poems, pencils, color, scissors, collage and movement to open up and make visible our stories. No arts experience is necessary for any of the activities. In fact, a beginner's mind can be most helpful in getting past that pesky inner critic and into the company of the focused inner child-self where imagination and creativity are most at home.
The intent of the day is to help participants become familiar and comfortable with the use of various creative activities as pathways to being present in the now. Our stories and our experience of them will be the framework.

Some of the activities might be of future use to participants for personal meditation and self-discovery work or as part of a daily spiritual practice.
Sunday is about celebrating and sharing our stories. This day is purposely left a bit sketchy in order to make way for serendipty and wonder.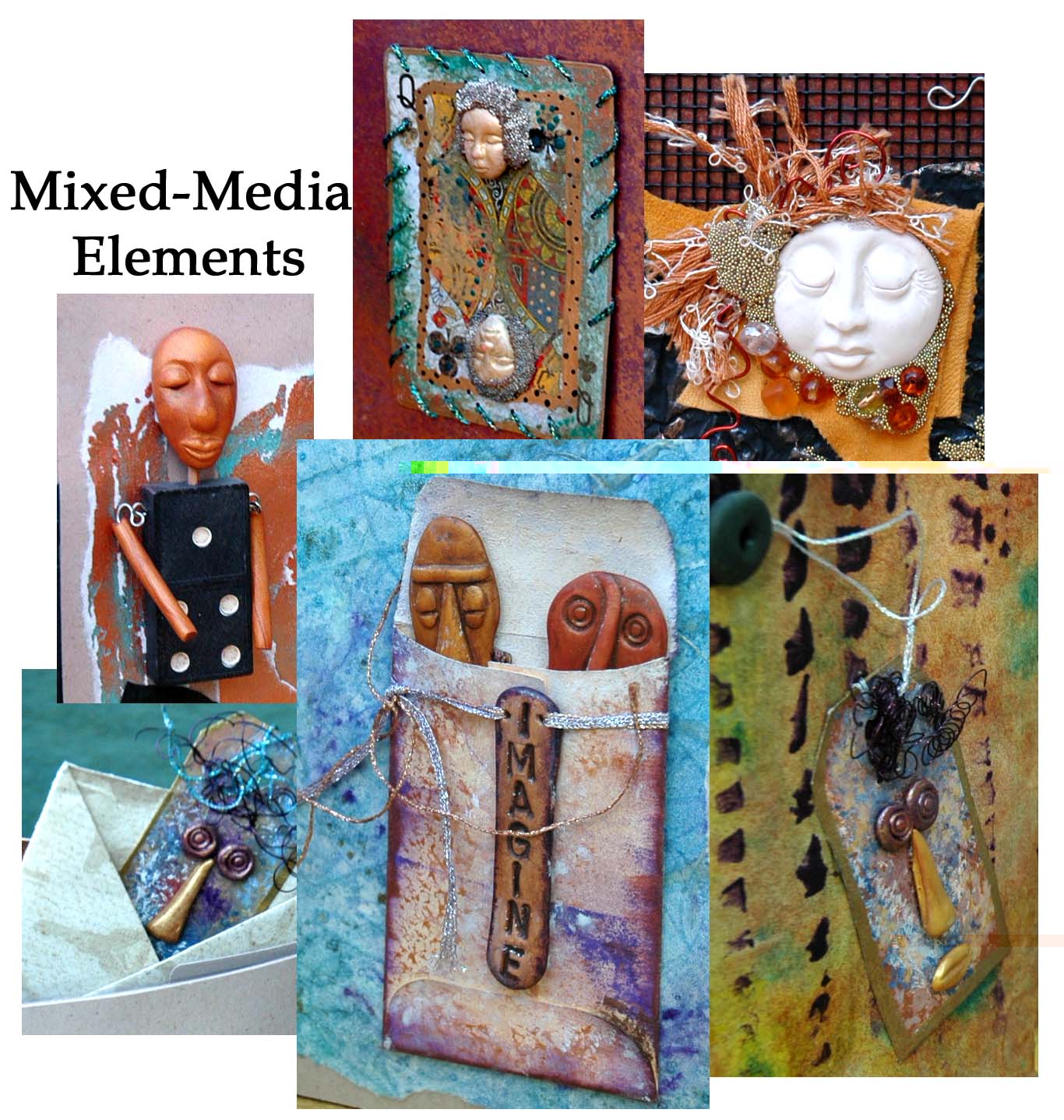 We'll explore collage and mixed Media as a form of expression

SAFETY

Note: It is especially important that every participant in this class feels safe. Safe to be oneself. Safe to be vulnerable. Safe to say no. Safe and OK about entering into the weekend only as deeply as feels in sync with one's own inner voice.
Part of this safety comes from respecting each person's experience of the Sacred Mystery, by whatever name or story we choose to express it.
Participants are invited to come with a listening and compassionate mind, both for themselves and for each other.


'We'll make cards with the use of simple dooldling and overlays of pencil colors and crayons.