Located at the Intersection of MN-282 and US-169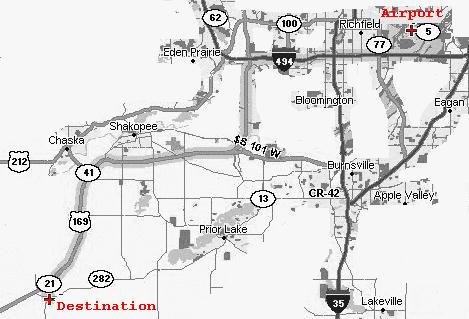 How to get from Minneapolis Airport
to the Retreat Center, 102 Water St. Jordan, MN
-- distance: 33.30 miles; estimated travel time: 34.37 minutes --
Go south from the airport on Route 5. Then take I-494 west to Bloomington for about 10 miles. Then take US-169 south for about 21 miles.
Turn left at MN-282 and go East passing Sand Creek and West St S.
Turn right on Varner St and go 2 blocks.
Turn left on Water St to destination on the right.
OPEN BY APPOINTMENT and for SPECIAL EVENTS
the Maureen Carlson Studio is located
on the Corner of Water Street and Varner Street S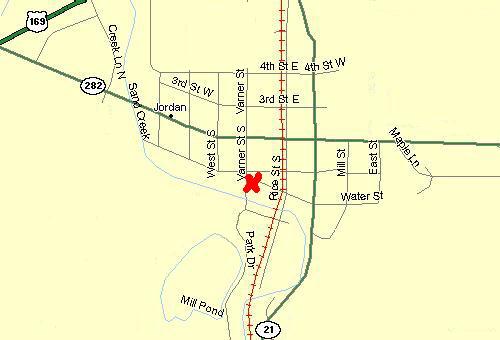 For more Travel information
Plug in the zip code for Jordan (55352) Minnesota
when you use this link to Travel to Jordan, MN




102 Water Street, Jordan, MN 55352
Maureen:
651-460-0725

Wee Folk Creations home office: 952-447-3828