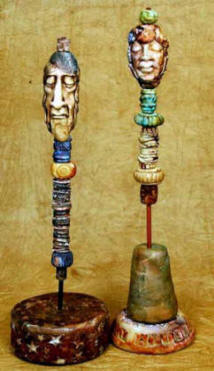 Alice Stroppel used the faces from our Bead Mold B2 to create this bracelet.
You can see more of Alice's work at
http://www.polymerclayetc.com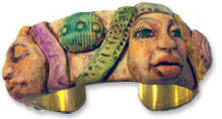 Cynthia Tinapple added her signature faux stone beads to create these Garden Stakes.
Cynthia writes the Polymer Clay Daily blog:
http://www.polymerclaydaily.com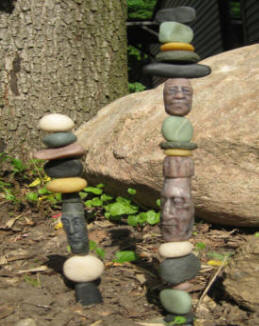 The following alcohol ink dyed beads were created by Dee Wilder. And now let's look at the back side.
This is Dee Wilder's interpretation for the back side of the Face Beads. She added her own images to make them into Story Beads.
To see more of Dee's work, go to:
http://www.flickr.com/
photos/malodora/
5752053272/in/photostream/
Karen Woods from Florida.